Hello dearest friends. Start the day with positive thoughts, lovely ideas, and amazing blackberries art that will surely make your day! Blackberries are filled with vitamins and minerals, including potassium, magnesium, and calcium, as well as vitamins A, C, E, and most of our B vitamins. This is why we should include this fruit in our diet!
Check about fruits/veggies art in the plate, place where you will find another list of creative ideas.
Blackberries art – make a woman's hair
The very first idea is about how to make a woman's face. To make this food art on the plate, you will need blackberries, strawberries, one pancake, a few blueberries, and one apple. See the idea now and try to make it at home, of course, if you have all fruits you need.
Blackberries in the plate – make an art
The second idea is again about how to make art with blackberries and pancakes. This time, the woman's hair is different and to prepare it, you will need patience and even blackberries. Take a look at it.
Make a snail with pancake, blueberries, and blackberries
We are to my favorite photo of this post today and the food art is about how to make perfect snail with pancake, blueberries, black cream, and even eight (8) blackberries. Look at this cute food art that won't take you too much time. On the other hand, it will make you feel happy!
Make a hedgehog with blackberries
How I wish to have something like this in front of my eyes now. I will eat it in no minute! To prepare it, you will need blackberries, blueberries, one lemon and this is it. Now, you have amazing food art on the plate – fruit filled with vitamins! Scroll down and take a look in it.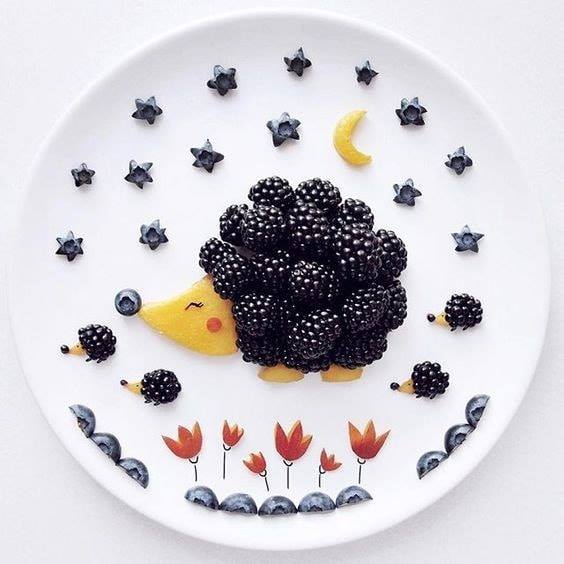 Make teddy bear with fruits
Make this cute teddy bear again with the same fruits but just add bramble.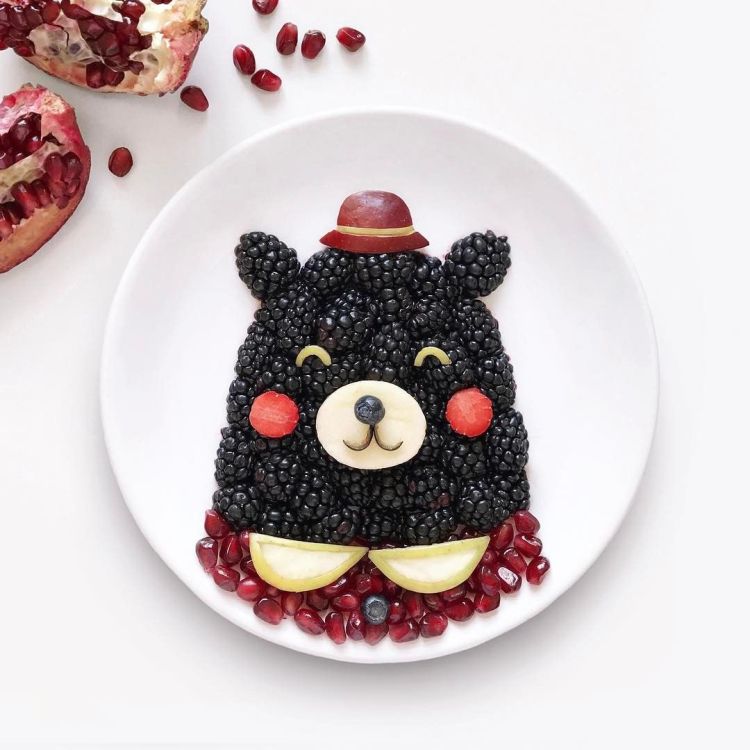 Thanks for your time, if you have some blackberries at home, try to make some of this food art at home and make happy your kids and the whole family!