Good morning friends. We all want to see breakfast art on the plate of our kitchen island but also the food we take for breakfast to be healthy and to give us enough energy. What follows next is breakfast art, eggs in combination with sausages and veggies. I think that you shouldn't miss this mix of healthy food in just one plate!
Check about gelato, a dessert you must try this summer. A dessert that comes from Italian origin.
Breakfast art – eggs, sausages, and veggies
You can make art with eggs and this is shown in the first photo from the post. To complete the art, yo can add veggies and cheese and of course, salt and seasoning.
Egg and rice for morning time
For morning time we need to eat something that is easy to prepare. For example, something like egg and rice in combination. We can even add sausages and veggies and parsley on the top and be satisfied with our breakfast time or prepare this for our family.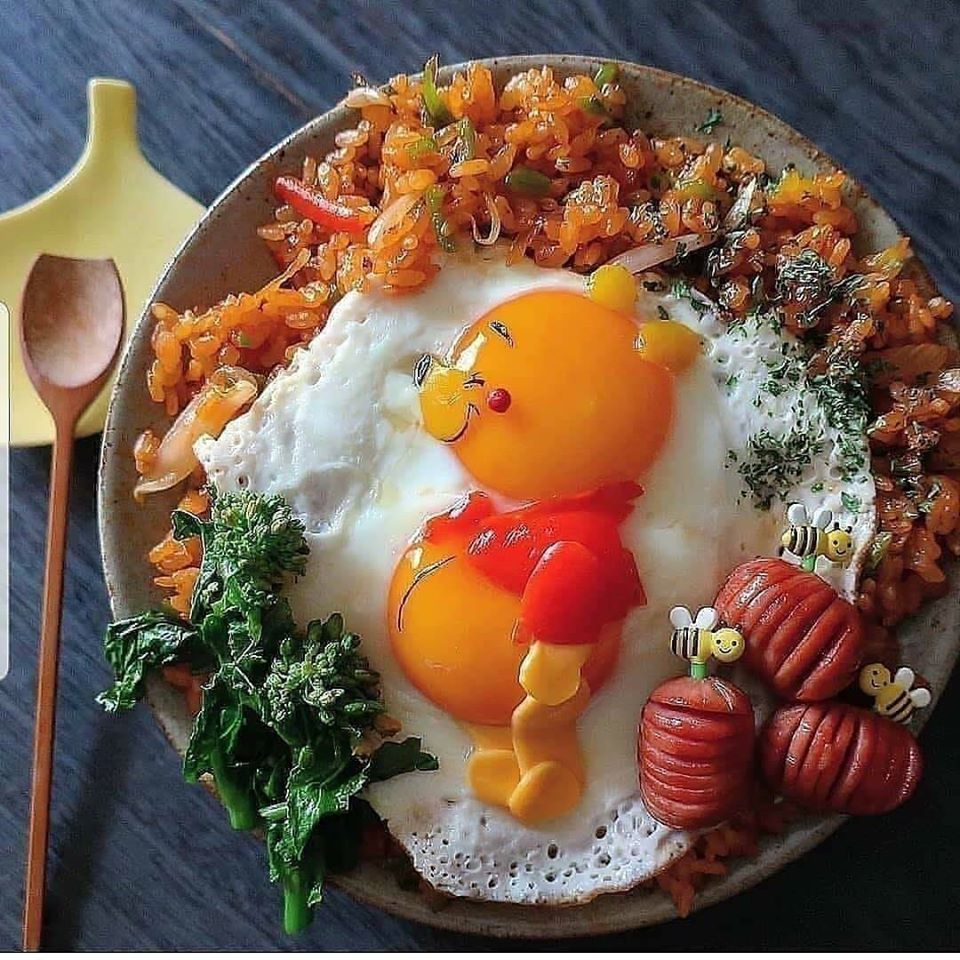 Eggs and spaghetti is a good idea
Fried eggs and spaghetti and a mix of veggies. All this in one plate, all this as breakfast art. All this, you can check-in photo number 3 from this amazing post. Enjoy!
Vinnie the pooh with eggs – Breakfast art
Prepare this food art for your kids so they can enjoy while eating healthy food and in the same time eating art. Something done with such a pleasure! Mmm. when I see this cute Vinnie the Pooh,  don't want to eat but just to watch it! 🙂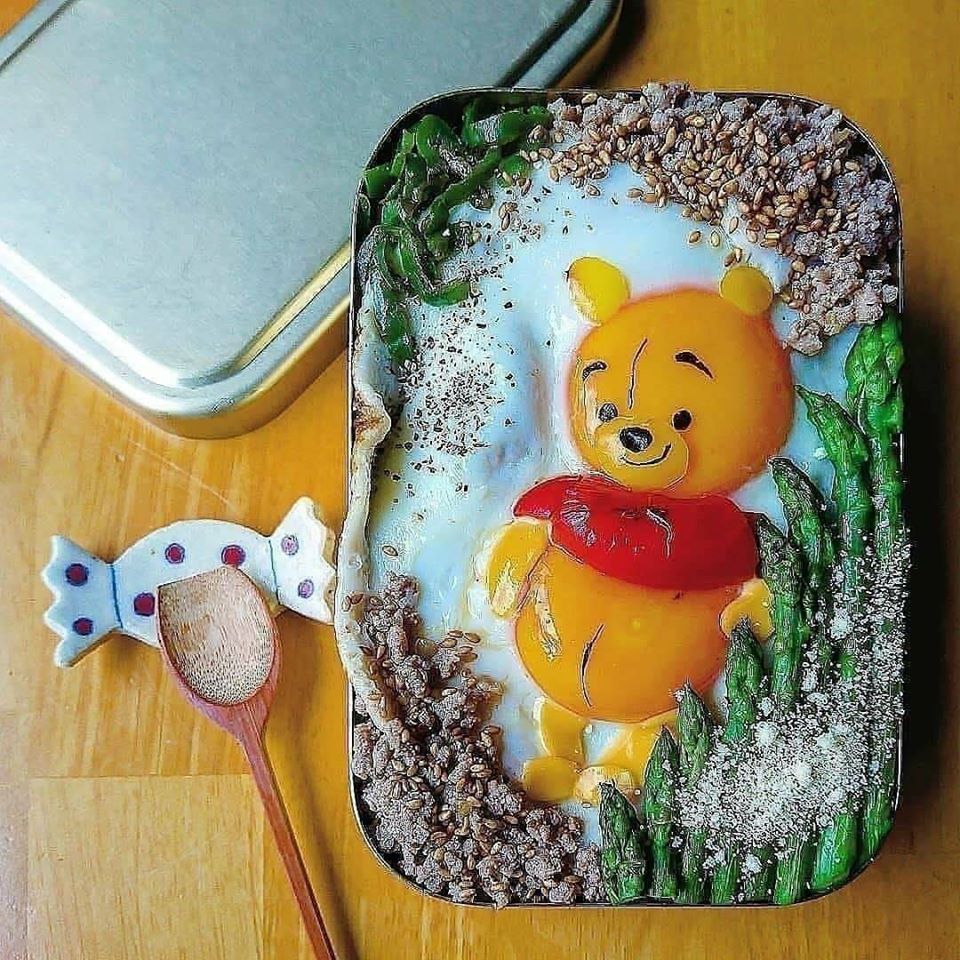 Eggs art in combination with sausages
These photos are shared by a creative mother who cooks with love for her children. Thanks to her, we had the chance today to see amazing ideas and share them with you. And you? You are our favorite readers!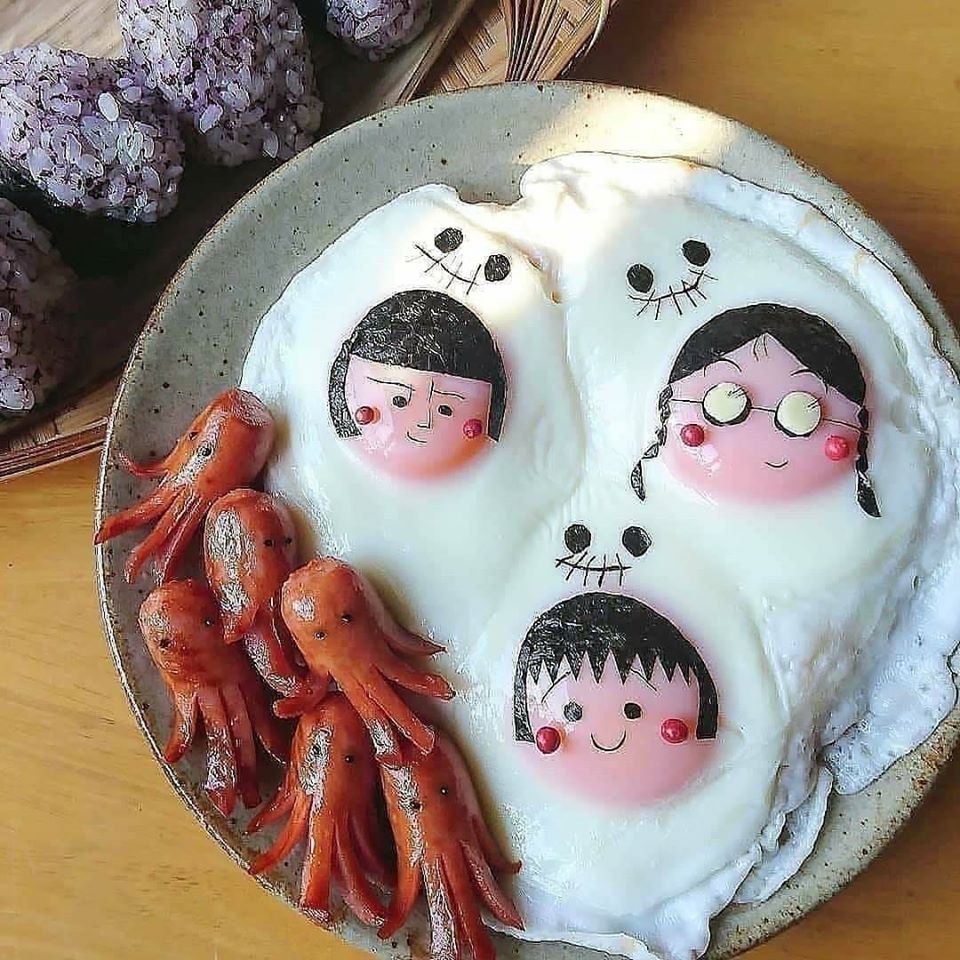 Go now in the kitchen place and prepare the best breakfast for your loved person in life because this is the end of our post today! We love you and bye!