Hey friends. There are so many cake ideas for your birthday or for the birthday of your loved people in life, but these are very SPECIAL. The following ideas are about cornet cake ideas that will surely help you to celebrate the best birthday in your life! Spend some time with us, read the full text, check the photos, and SUM UP.
Also, check about chocolate-dipped pretzel rods that we shared recently on our page and maybe you will use the ideas for the catering for the birthday. Don't miss it!
Cornet cake ideas
to prepare this cake you don't need too much time and for the decoration, you will need strawberries for the top and 12 cornets for the cake edges. Find some idea in the first photo of the post but also please check the other photos.
Ice cream cornet cake
The second idea is also stunning and this time yo will need ice cream and just 8 cornets to complete the cake decoration. Take a look at the photo and find some ideas.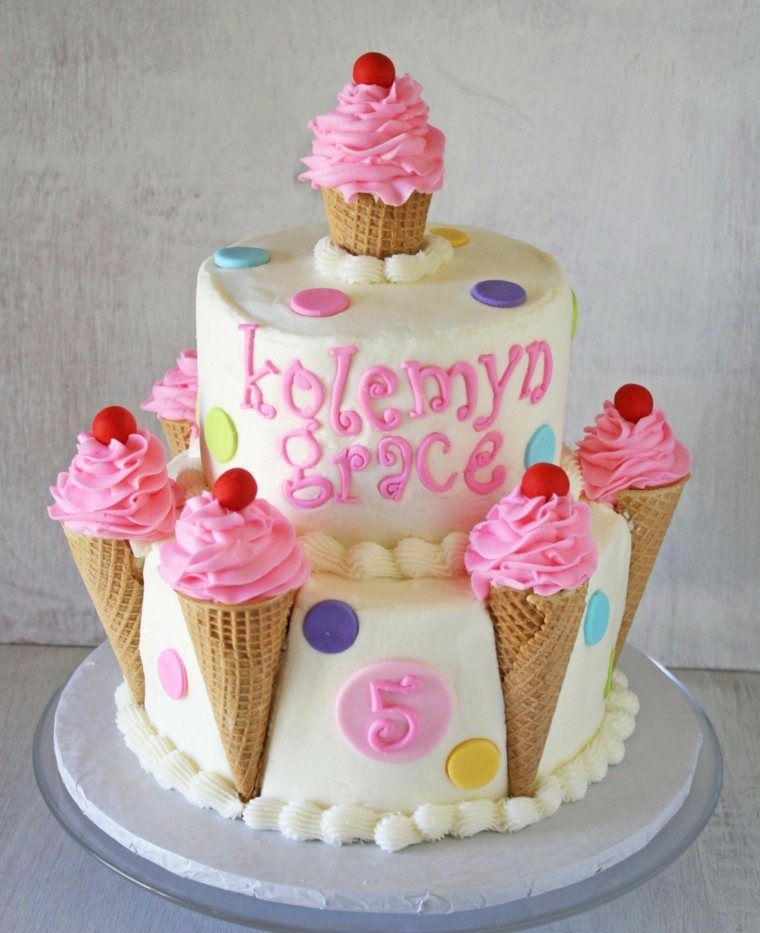 Melting ice cream cakes with sprinkles
And for the third cake for today's post, you will need more ice cream and just one cornet. The idea is that the ice cream is melting on the cake and you just have to add some sprinkles n the top and this is it, now you have the best cake. For the full recipe and process of making it, you can FOLLOW this link and make the things clear.
I hope you enjoyed this short post with the best cake recipes. This is the end of the post and here we will finish it. I will say thanks for your time and attention! We love you so much!