What to be placed on the child plate for breakfast, lunch, and dinner can be a dilemma that we can hardly solve as a parent. We must think of different food art every day. To make things easy, we decided to share with you sausage art that is delicious and every child loves it!
READ ABOUT KIWI AND BANANA ART
Even though nutritionists say that sausages aren't good for our health, we can eat it but rarely. For example, once in 1 week or once in 2 weeks. Teach your children to eat veggies and fruits every day by making fruits and veggies train and cart for them. So, see the following sausage art that we will present to you hereinafter!!!
Make snail with sausages – sausage art
Who wants sausage snails? Your child will love to eat this because it looks so delicious and also interesting. See the first photo from the post and find idea in it.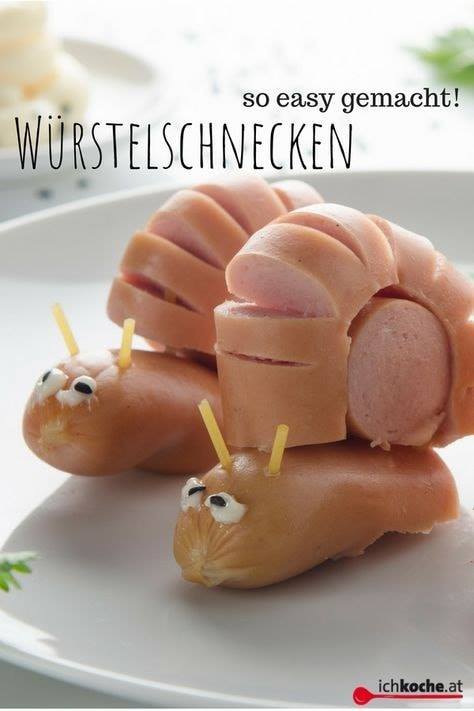 Spaghetti and cut up sausages – food art
Always have this idea in your mind, prepare sausages and spaghetti and make surprise for your children. They will wish a portion more than usual!!! Pay attention to the second photo from the post.
Snails with sausages and pancakes – sausage art
In the third idea, we can see snails done with sausages and pancakes, done with love and looking so great for your little children. Find some idea in the photo that follows and it's the third photo from the post today.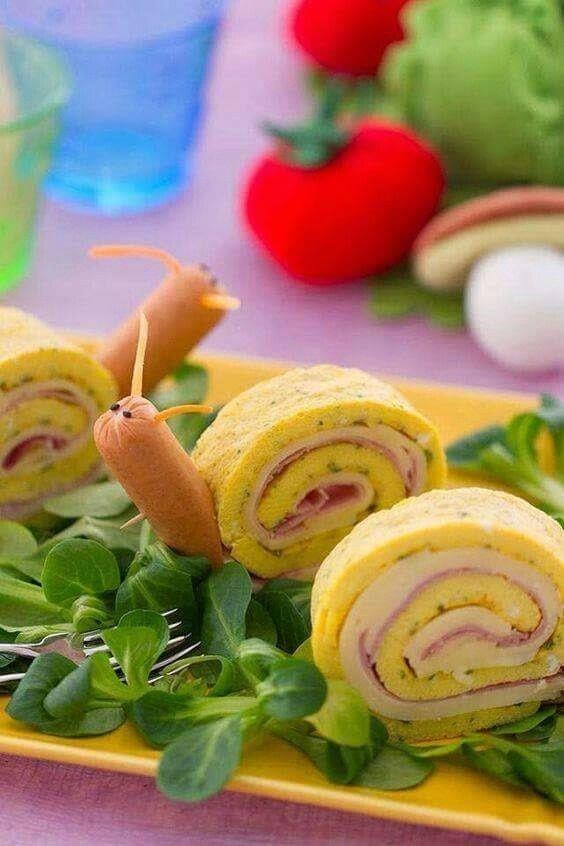 Make creative sandwich with sausage – perfect for breakfast
The most used breakfast is sandwich so make the best sandwich with sausage and bread to say good morning to your little kids, and to your partner also. Take a look at the photo that follows and make the same thing tomorrow! thanks for your time!!!!!
Thank you so much for your attention and hope that you will be our follower in the near future to see more ideas similar to these!!!