Hello friends. Yesterday we wrote about how we prepare the YUFKA in my country, North Macedonia. Today we have different ideas, nothing about recipes but it's about kitchen design. We will focus on cute open shelving units that are looking great in every kitchen place and also there will place for every coffee cup!!!
Open shelving units in the kitchen place
In our kitchen place, strictly on the walls, we can add plates, coffee cups, teacups, and kitchen tools. We can organize all the kitchen stuff we have and n the same time to create one modern kitchen room design. Pay attention to the photo now that is the very first from it, but also see the next photo.
We can add shelves above the sink in kitchen place
The things we have and use in the kitchen place are mason jars filled with sugar and other ingredients we need for cooking. Also, we can add here the books we have and read. Take a look in the second idea from this post where we can also find some idea for the kitchen tools that we can hang it on the same wall. Find motivation for home!!!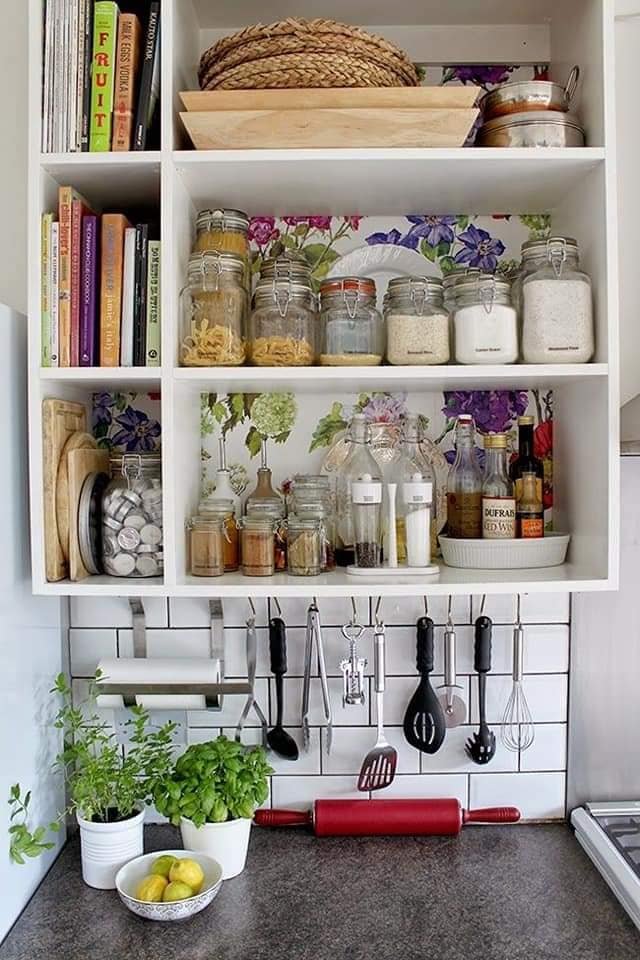 Impressive wooden shelves for kitchen place
In the third photo, we have wooden shelves where we can add all plates, glasses, coffee cups we have to store. We can also add here the mason jars filled with flour, sugar, and coffee. Find some motivation in the third photo from this post and find an idea for your own kitchen place.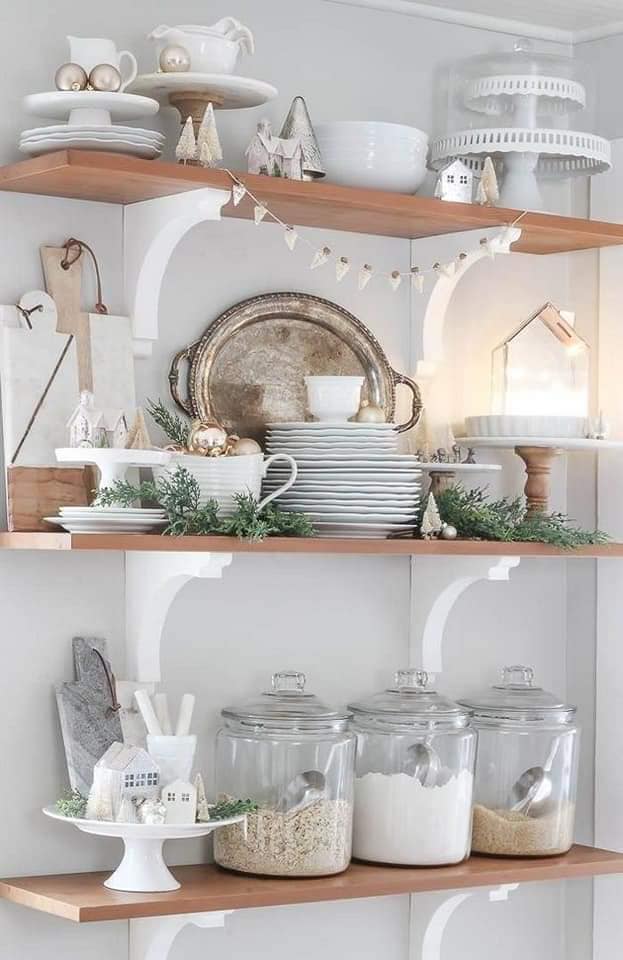 Wooden shelving for the small kitchen place
In the next photo we can be inspired by the shelving units we all have in our kitchen place. We can be proud of the design and to find here a place for all stuff in kitchen we have.
Creative wooden open shelves for coffee cups
Here we will finish this post with creative wooden shelves for the kitchen place. Here, we can arrange all the coffee cups and mugs we have and be proud of the design. Take a look in the photo now that will be the last from this post. Hope you already made a decision for your home place.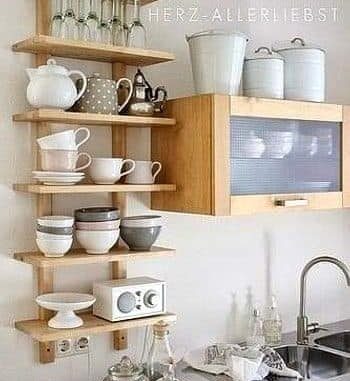 This was the last photo from this post, hope it was very interesting to you. Thanks for your attention and keep following our page the next day when we will be BACK with new ideas!!!