Many times until now we've been talking about fruits as healthy food and we've been showing you perfect plate art. Today we have again plate art and fruit catering and this is a really sweet pleasure. Do you have some free time to stay with us and check all ideas we offer to you?
Go back and also read about how to prepare the best fine dining recipes and make it often for dinner time before sleeping.
Fruit catering – orange, kiwi, and bluberries
Take a look at the first photo and find inspiration about how to arrange fruits on the plate and refresh yourself. Do this with style, like is shown in the next photo. The following example is done with orange, kiwi, and blueberries and I invite you to check it.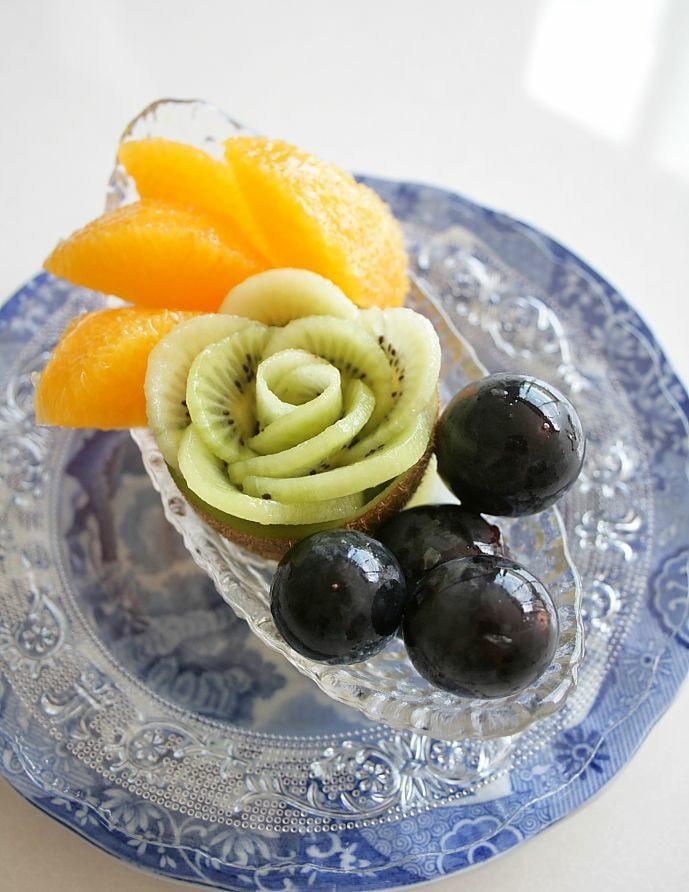 Banana, blueberry and kiwi
Make small and cute banana boats and cut the bananas on circles. Arrange it in way to fill the boat and decorate with blueberries. Come on, take a look at the second photo from the post now.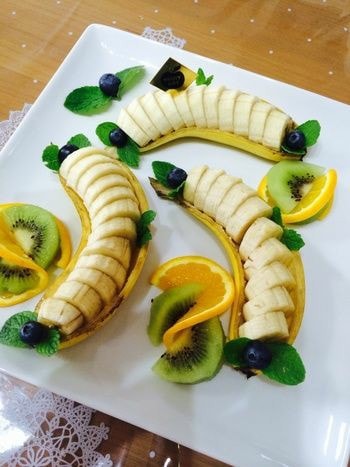 Kiwi, lemon, and grapes
What a great combination and refreshment to make on your menu. Just follow the photo to learn about how t do the ctaering in the plate and inspire yourself. Since I saw this photo, I have a wish in my head to eat it immediately!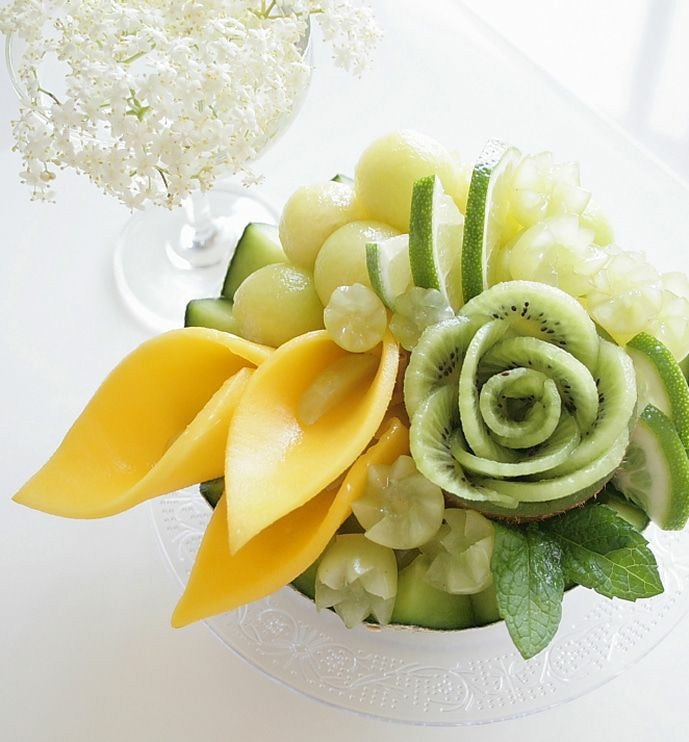 Apple art – fruit catering
The last catering is about apple, strawberries, lemon, and blueberries. Take a look at the last idea from the post you can see now and be an inspired, person! You can try to prepare the same catering in your plate!
Go now in your kitchen and do the best fruit ctaering and eat it with pleasure because this is the end of our post today!!!