Hey friends. Since now we show you different recipes from many regions around the world. We've been taking yo to our Macedonian cuisine, to the Turkish cuisine, and now will take you to Japanese cuisine. The recipe now is about Japanese strawberry roll cake that you will surely love it. The recipe is the following and in the next photos, you will see how looks the cake when is finally made.
Read about creative boiled eggs catering ideas, on the last post we shared recently on our page.
Here are the ingredients for Japanese strawberry roll cake:
25 grams granulated sugar
45 grams of cake flour
1/4 teaspoon baking soda
1/2 teaspoon cream of tartar
1/4 teaspoon salt
50 ml whole fat milk
3 egg yolks
40 ml vegetable oil (e.g. canola)
1/4 teaspoon vanilla extract
4 egg whites
50 grams granulated sugar
1/4 teaspoon cream of tartar
For stabilized Fresh Cream you will need these:
1 + 1/4 teaspoons powdered gelatin
5 teaspoons water
1 1/4 cup whipping cream (33%)
1 tablespoon +1/4 teaspoon granulated sugar
10 small fresh organic strawberries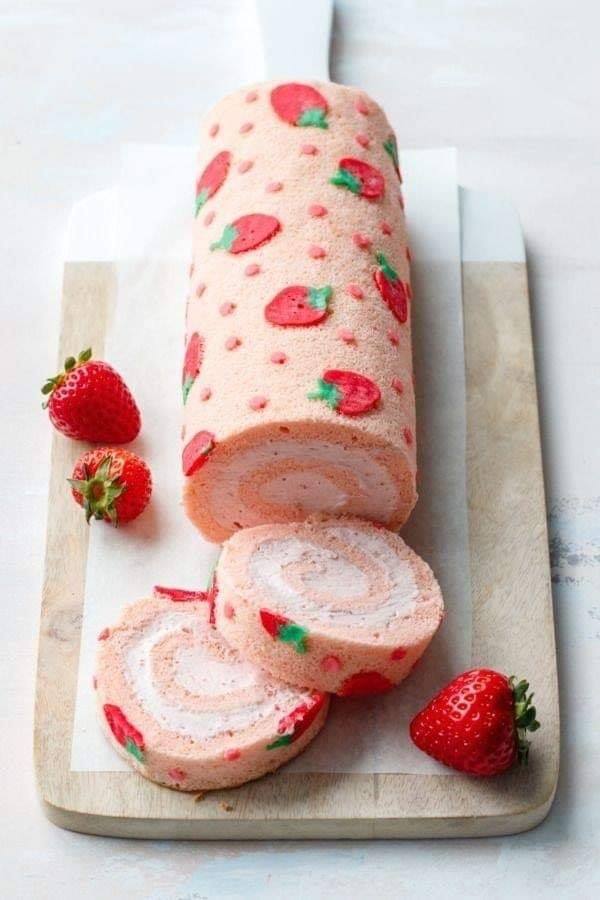 The recipe is this:
Mix flour, eggs, baking soda, cream, and salt, mix all this in a bowl. Stir enough to get ice cream. Put it aside and add vanilla extract and oil.
Make a batter and put it in the oven to be baked. Bake about 14-25 minutes. After is ready, set it aside to cool about 5 minutes.
Now, when the batter is cold you can start to roll it with the aim to form a cake.
By the time, when the cake is cooling you can prepare the cream and clean and cut the strawberries.
Now, it stays to add strawberries in the cake and roll it. Don't forget to add the cream too and get one amazing cake. Cake named Japanese strawberry roll cake – the hot cake this summer.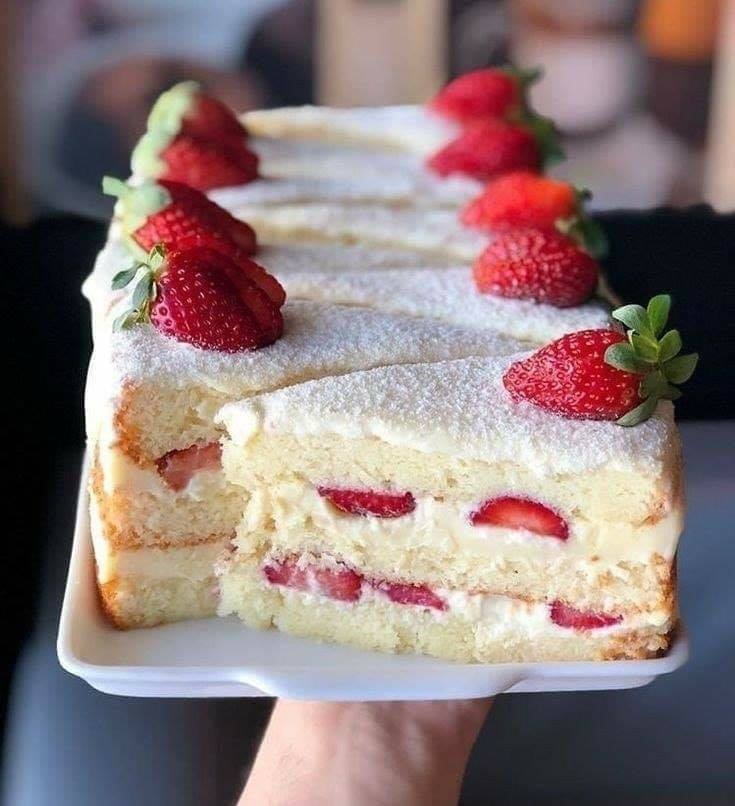 Turn on your creativity and cut the cake in equal parts to be served to your family.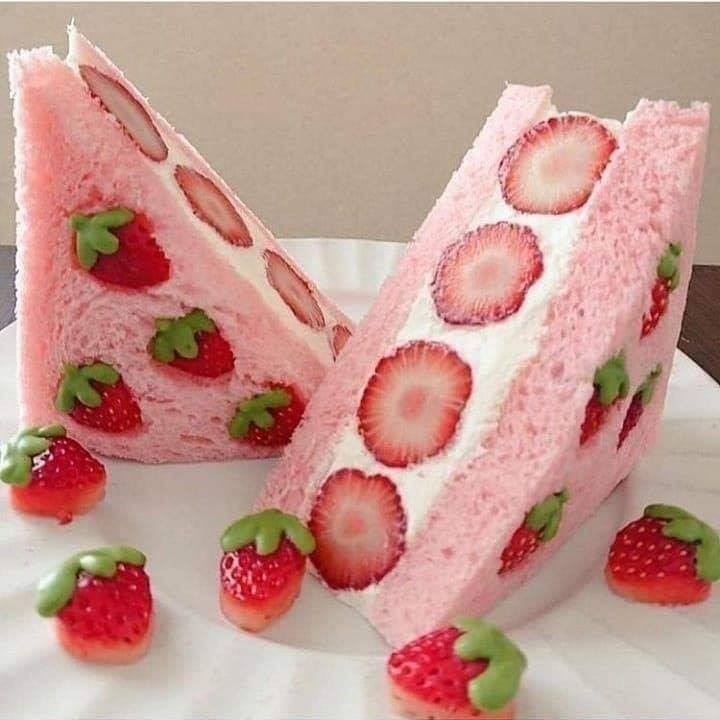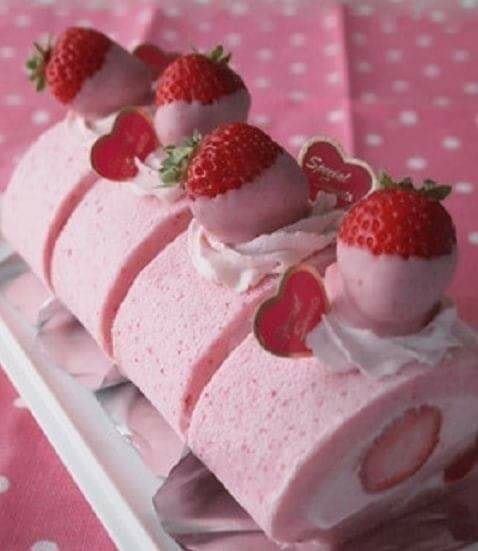 This is why you should follow our page often because here we offer you the best recipes for your kitchen place!