Hey, there cookers! We all have biscuits at home that no one even eat it or touch it, but when we make it in cake, we use it. This is why today we have to show you an amazing cake and it's about how to make a biscuit house for the period that comes! To make this cake you don't need too many ingredients and time, but you need creativity and patience!
By the way, when you are already here, follow the link to read about our last post that was about DELICIOUS COOKIES that was again about the Christmas period.
In the following we will show you the full process of making the biscuit house cake, step by step, so stay with us to make the things clear.
To make this cake is so easy and quickly. Here is the first step, check the photo.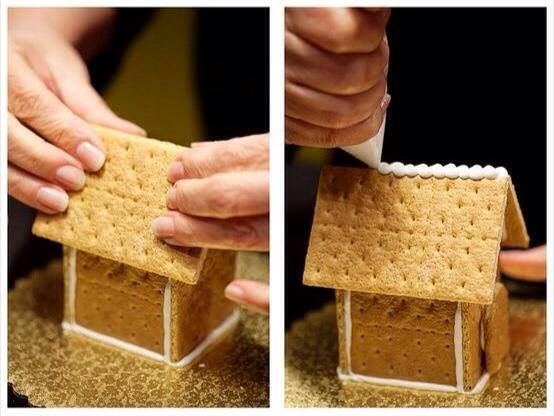 Here is the second step, check the photo and be creative to make nice small houses from biscuits.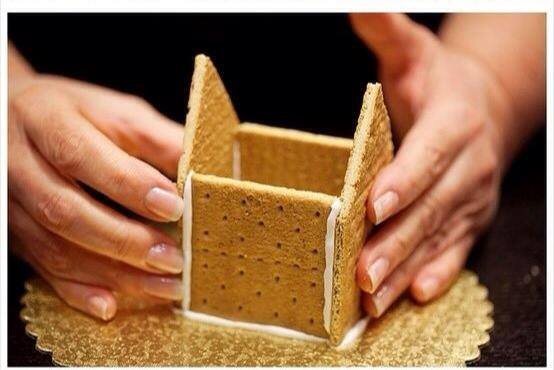 The third step is this, why don't you take a look in it and make an experiment at home?
Be creative and play with biscuits, steps number 4 when you have to add the roof of your house for Christmas time.
Step number 5. Once when you made the house from biscuits it only stays to add the gummies and to decorate liek is shown in the photo now.
In the last photo, you have the final result and a lovely biscuit house! Make surprise to your children with this cake, they will surely love it!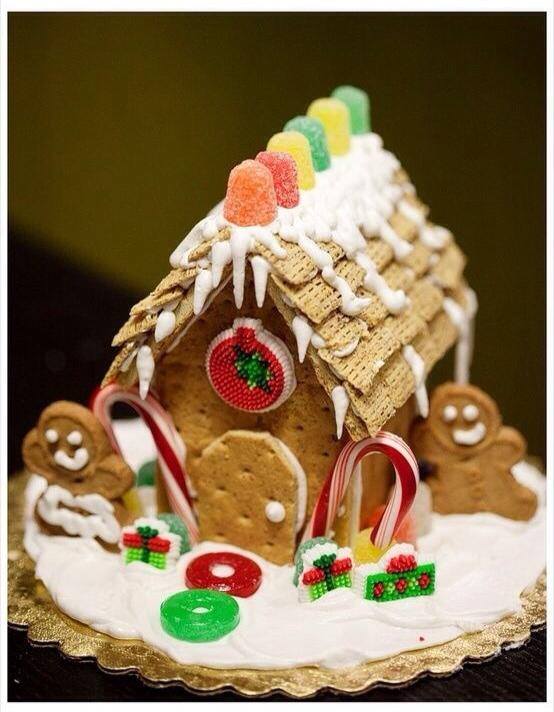 I hope that you will surely try to make this and use all the biscuits you have at home! Tell your friends about it too!