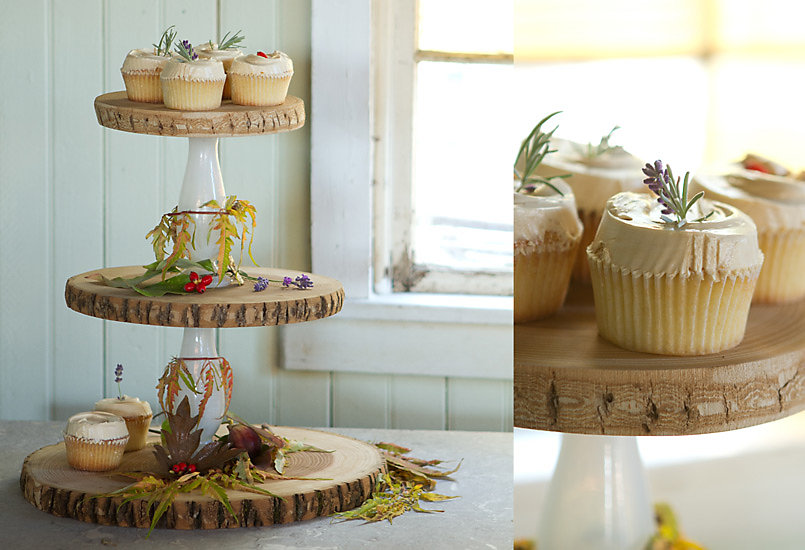 Is easy to make a do it yourself cupcake stands when you have an idea for inspiration and extra free time. So, we are here to give you the ideas and you are there to make it by yourself. If can't do it by yourself you can ask for help and to include your family in this project.  But, if you are not creative and don't have a time for making crafts, just buy a nice cupcake stands made of wood. 
Make something you will love it and show your creativity in do it yourself cupcake stands! Use these inspirational ideas make the best decoration for birthday parties, weddings or any other celebrations. You don't need a plate for table decoration, just use wooden stands. Keep following our website tastyfoodideas.com to find interesting catering ideas and tasty recipes!
DIY Wood slices cupcake stands
Our first idea is about interesting wood slices cupcake stands made of wood with a combination of bottles. If you are enough creative and have a time you might try to do it in the comfort of your home.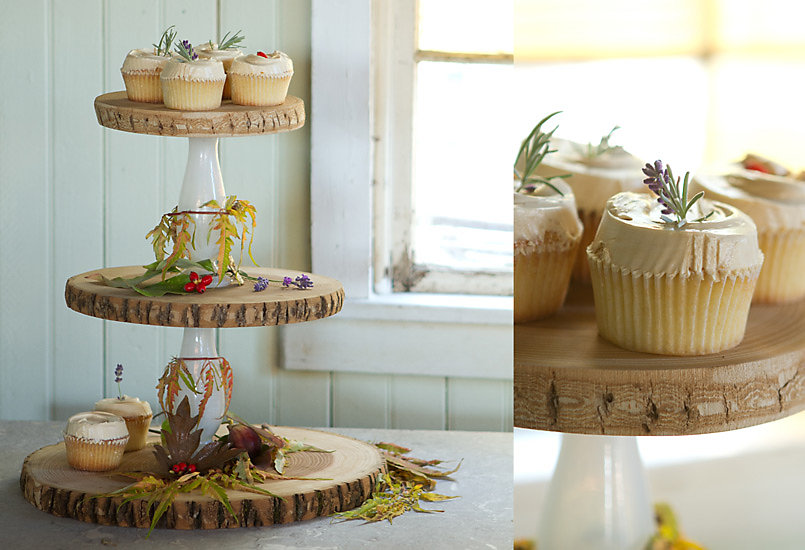 Wooden pyramid for cupcake arrangement
Our second idea is about recycled wood pyramid for a cupcakes stand. Cupcakes arranged on a pyramid (made of wood) looks more than attractive but brilliant. Not just the cupcakes but you can also arrange the muffins on this lovely wooden pyramid of four floors. See this image save it on your desktop and start doing this project now!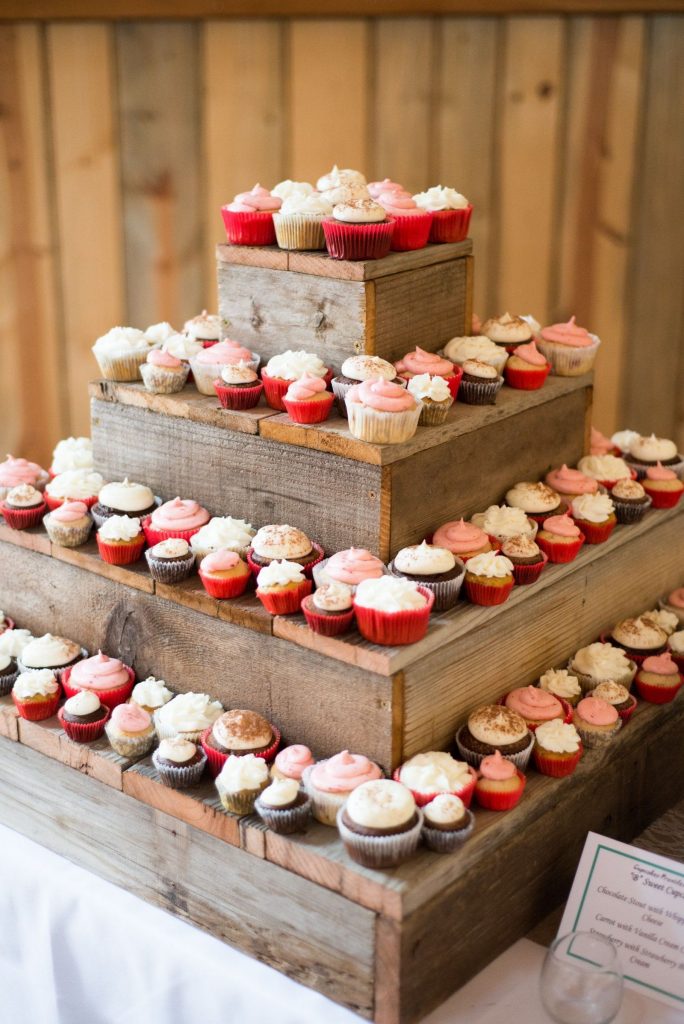 Wedding cake wooden rustic stand for table decoration
You can use this stand for fruits storage or reuse it as a cake stand, cupcake stand and table decor for some celebration. Wooden rustic cake stand will make a lovely table decoration look. Try and tell us in a comment if you share the same opinion with us!
Wood table made of wood slice and wine bottle
Here is another interesting idea for creative people. I really like this stand that looks great and also useful. Spend some time to reuse the old wine bottle and making something you will love it. You can make more than one stand table and to beautify any part of your house.
Recycle the old wine bottles and make a coffee table
Make an awesome and good looking coffee table using old wine bottles and wood slice. Interesting idea for people who like to spend quality time in making decorative elements. A small coffee table that suits in every possible place of the house.
Rustic wood slices cupcake stand
This is the last idea of this post. As we can see cupcakes looks nice arranged on a rustic wood slice. After decorating the table, prepare a coffee for you and sit in front of your laptop. What to do about it? Scroll down on our website where you can find the most popular recipe about how to make a banana bread and many other tasty recipes.