We can make different art from fruits, for example, snail, woman's hair, hedgehog, cow, flowers from veggies and we cat do the best food art at home! Today we will show you how to make fruit ship and sail on the table! Make this catering for your loved kids but first, take a look in the photos to draw some inspiration from it!
Fruit ship – made of melons
In the first photo we can see that with just one melon we can sail, but how? By making the best ship that we can, after all, eat it! How great idea is this, to play with fruits and make someone happy! See the idea now, first of our post.
Watermelon ship and lego people
If your kids love playing with lego this can be a great idea to make for them. Make perfect ship with watermelon and next, add those cute small lego people and the fun can start. You can also play with your kids!!!!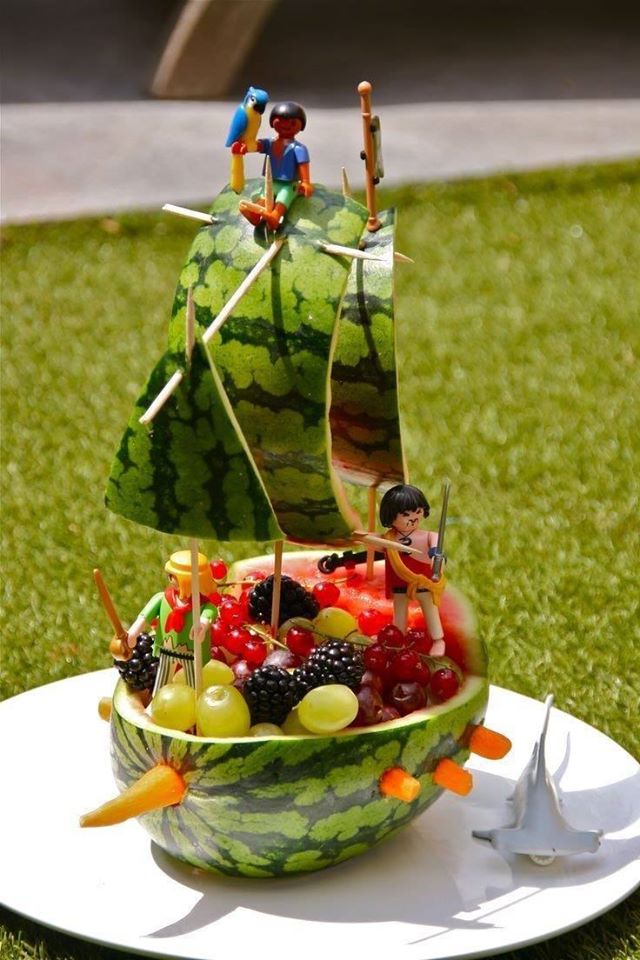 Papaya boat for breakfast
The following idea is papaya, filled with vitamins and minerals, and is a great choice to start the day in the morning. Fill the papaya with cherry, kiwi, melon, strawberries, and any other fruits you have in yard place. Find some motivation in the photo now.
Avocado fruit ship – make it
Take avocado in your hands and fill it with sweet fruit you have! Take a look in the following photo and eat this vitamins and minerals to gain energy! See how to make it in the next photo.
For a minute, forget that you are adult and enter in the world of fruit catering, in the world of kids where it is the only game, without worries! Thanks for your time dear friends!